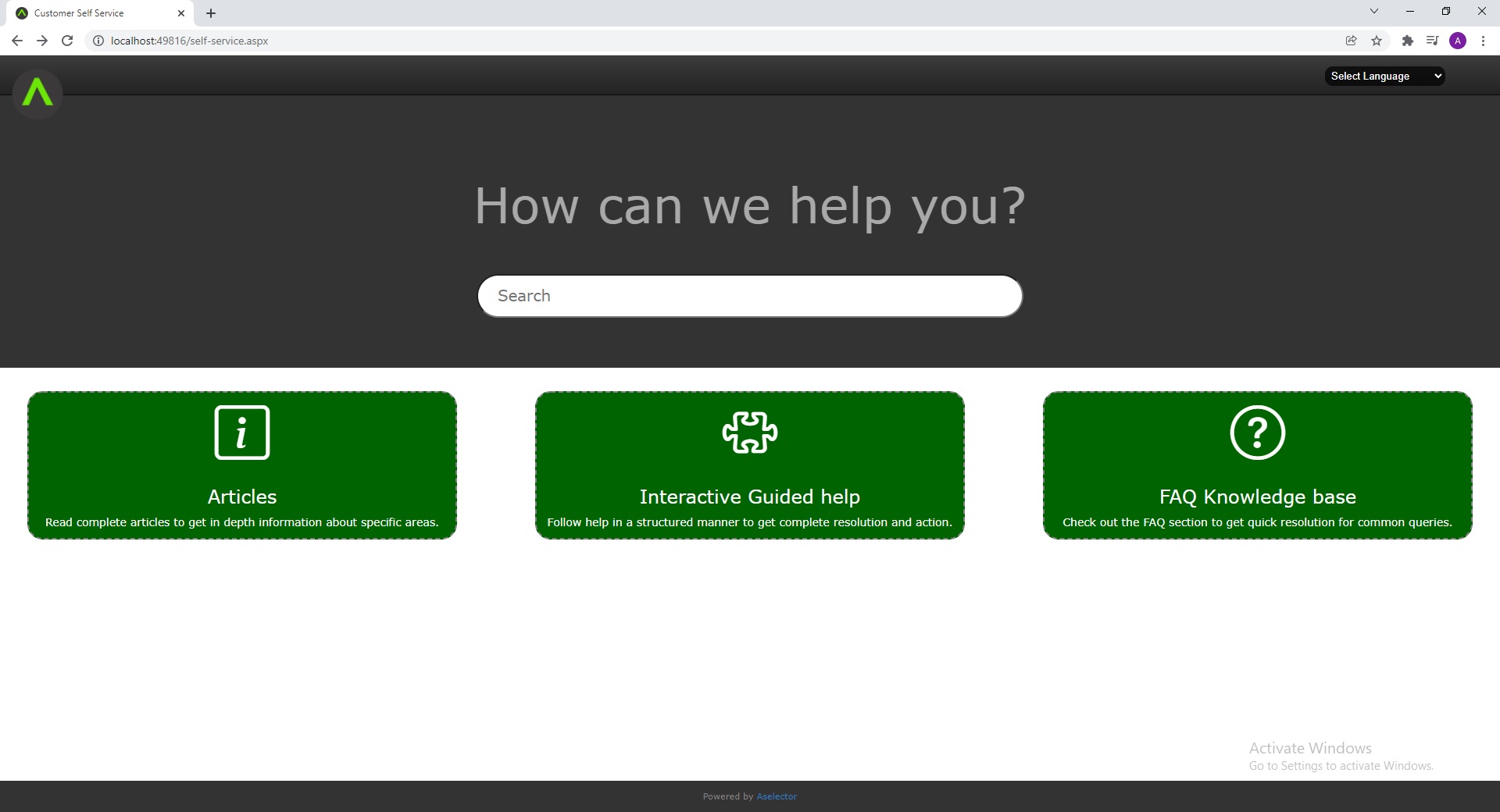 Self-Service is essential for Customer Web Portals
Offer self-service options to your customers 24/7 at low cost.
For the record, "Customers Love self-service"
Resolve more
---
Self-service customer support is a form of advanced automation with personalised resolution. 70% customers prefer to use self service first. Reduce inbound queries on existing channels by upto 40%.
Always on
---
Customer self-service portal ensure that customer support is always accessible – 24x7x365. Regardless of time or place, customers can use the portal to resolve their questions at their convenience.
Reduce Cost
---
Self-service functionality is about so much more than reducing costs. However, it is a fact that it can reduce support costs by upto 90%. Average transaction cost on self serve is under $0.15.
Implementation
Integrate with existing knowledge base
Digital First
Customize to your style
Single platform. Endless possibilities.
No Code, Digital self service portal to allow customers to access step-by-step guidance for using and troubleshooting products. Allow customer to do what they like - its a win-win.
---
Next Step

Start for Free

Check it out!

No credit card required, no software to install.

Get Started

Request a Demo

Get a full overview of platform capabilities and features.

Identify benefits and use cases to deliver better sales and service

Request Demo



CHAT